As I write this it's -12 degrees and the State of Vermont is blanketed in snow. How cold is it? It's so cold that on Saturday an avid fatbike enthusiast came to Spinning® class instead of riding outdoors. It's so cold that my dogs had to break the ice on their water in the heated garage. It's so cold that many of us have finally given up and are out there bundled up to within an inch of our lives just because we can't bear to miss another day of some sort of outdoor adventure.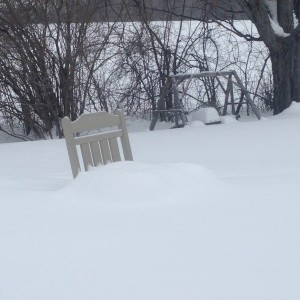 But to think of training in this stuff, bicycle training, is a reach. Skiing? Of course, but cycling? So, to learn more, I turned to a talented you rider in Central Vermont. Keep reading.  First you will learn about Elisa Otter. What you learn may surprise you. Then you will read what she has to say about all this. Enjoy and do read on.
MEET THE ATHLETE: ELISA OTTER, by Linda Freeman, "ACTIVE VERMONT"
Elisa Otter
Elisa Otter, Montpelier native, has only begun to show what she can do and already that's a lot. At 28, Otter has demonstrated exciting cycling potential and, as a reliable source tells me, "This gal ain't seen nothin' yet."

From Evergreen State College in Washington state, Otter landed at Warren Wilson College in Asheville, N.C., where she raced on the varsity mountain bike team. For a small liberal arts college "of under 1,000," Otter says, "15 were from central Vermont." There Otter received coaching and racing experience that catapulted her to an amazing journey.
After Wilson, Otter was recruited to coach and race as a graduate student at Union College in Southeast Kentucky.    "I was racing full-time with a sponsorship out of Kentucky," Otter says, and then came a move to Colorado.
The name Leadville strikes fear in the hearts of runners and cyclists who know the challenges of racing there. If not fear, then respect. Otter won the National Championship for Category 1 Women (that's overall) and then burned out. Fifty races in one summer, doing it all on one's own, will do that to an athlete.
"I was pretty much forced to come back here," Otter says. "I needed to ground myself." It had been an astonishing summer, but Otter was depleted. "It was a gift," she says. "I was able to see the window of where I want to go, but I wasn't ready for it yet."
After some time off and a soft re-entry, Otter got on a bike, renewed her pro license and returned to the National Championships in Pennsylvania where she finished in last place. But last place was a victory. "I did it," Otter says. "I was scared. I had no idea you could overdo it."
Living in Middlesex, Otter has gravitated to Northfield where she runs the after-school program at the local elementary school and is an enthusiastic member of Team Bicycle Express, a professional cycling team out of Bicycle Express bike shop on the square in Northfield.
Since 2008, under the leadership of Noah and Ezra Tautfest, TBE has worked to provide a community-based cycling experience for multiple levels of riders through professional, development and club teams who ride, train and compete in MTB, road and cyclo-cross races and events (for more information go to www.bikeexpressvt.com). Riding with TBE, "I was training for fun," Otter says. "It was great. I took pressure off myself. I had team support, loved the camaraderie and had a blast."
July 2014, Otter was back, finishing 13th overall in the pro field of the National Championships in a four-day comprehensive event of cross country, short track, super D (as in the enduro stage, pedaling downhill as fast as possible combining endurance and gravity skills), that tests all elements.
Post race, Otter was better able to define her goals and was "really inspired." Next came the World Cup in Quebec and qualifying for the U.S. Team in August. "It was awesome," Otter says. "I lined up with 60 of the best women in the world."
Today Otter continues to find fun in her cycling experience, even as she trains for bigger and better performance challenges. She values her home, family and community in Vermont and is testing her belief that a pro cyclist can indeed live and train here yet be a national and international presence. "I'm pretty focused," Otter says. "My teammates are going to California mid-March for national races. I'm trying to do what I can within my own budget. I hope to bike full time on sponsorship on the World Cup Circuit eventually."
What does winter training look like for Otter? On top of her 30-hour work week, she trains six days. She has a gym membership at First in Fitness in Montpelier where she works on strength and core twice a week and then spends another 10-15 hours a week on cardiovascular, aerobic exercise either outdoors on a bike or skiing, or indoors Spinning on a trainer with her team.
Tomorrow is another matter. Speaking of TBE she says: "We definitely want to put ourselves out there as the Vermont based MTB team. Our mission is to promote a healthy lifestyle and spread the Vermont brand." They are, after all, racing on an international level from small town Vermont.
Otter's story tells its own message, but does she have another for you? "Keep moving," Otter says. "We're born to move and it's become so easy not to. Moving stimulates happiness." She adds, "When you start, it's so hard it hurts. If you stick with it though, it's euphoric."
Article published Feb 15, 2015, "ACTIVE VERMONT", by Elisa Otter for the Rutland Herald & Times Argus Sunday Magazine Section
Vermont: Training ground for Elite-class cyclists?
The first question asked when I say I race mountain bikes on a national level is, "Can you do that in Vermont?" It's true. The winters are long, cold and snowy, making year-round bike riding difficult, if not impossible. It may be precisely these harsh conditions that provide the mental demand it takes to push oneself through the intensity of an endurance competition.
At least that's what Elite-class racer Noah Tautfest of Vermont likes to think. He rides for the Bicycle Express Race Team based out of his shop in Northfield and is gearing up for highly competitive cross-country mountain bike season this year.
"It's a mental sport when you get down to it," Tautfest says. "Here, you have to fight the mental struggle of the harsh weather. It's easy to do a six-hour training ride at 70 degrees in Arizona. But moving through the wind and cold, and people thinking you are crazy, that's getting mentally prepared for the pain of a race."
He should know. Tautfest has been spotted, bundled up and biking on a two-hour commute home in below-zero temperatures and on stormy nights. That is mental strength. Luckily for Vermonters, and according to Tautfest and top riders around the globe, cycling training does not need to be solely on a bike. In fact, mixing up training methods may be another positive aspect to training that is essentially forced in Vermont.
Montpelier native Andrew McCullough is another Vermont-based cyclist. His dedication and hard training landed him a spot on the professional road team, VCP Loudeac, based in Brittany, France.
"Being outside and moving in any capacity provides a mental freshness and inspiration to keep training," McCullough says.
Before leaving for France, he spent a large amount of time cross-country skiing, snowshoeing and hiking the trails of Vermont. Like Tautfest, McCullough recognizes the importance of the mental aspects of training.
Cycling, or any sport done year-round and at the volume necessary for Elite competition, can push athletes to "burnout," a condition that can lead to severe depression. "Burnout creates gaps in training. You have to change it up, keep it interesting" McCullough says.
McCullough and Tautfest use indoor training bikes as a tool to keep legs accustomed to the motion of cycling, providing specific training for bike racing. But this method is used in conjunction with other cross-training methods and does not, and arguably should not, be the only method. The growing popularity of fat biking could change the perception of climates and conditions ideal for competitive bike training. Oversized tires (up to 5 inches wide) allow for low tire pressure and good traction on snow and ice. Centers around the country are building designated trail systems where sustained winter training on fat bikes could become a reality. Here in Vermont, Kingdom Trails in East Burke, the Catamount Family Outdoor Center in Williston and Fat Bike Vermont at Killington are already providing this service.
Endurance cycling requires pushing the body and mind to ruthless extremes. Without a solid network and the support of family, friends, teammates and coaches, an athlete will break. The small state of Vermont provides a strong sense of community out of which has come an astounding number of world-class athletes.
"I do some of my best training in Vermont," McCullough says. "The community, camaraderie and active lifestyle are conducive to effective training. There's so much support here and you can always find people to ride with."
I, myself, am gearing up and training early for a competitive cross-country mountain bike season ahead. I have been racing for five years. Most of this time was spent down south where I was going to school. The last two seasons I have qualified within the Elite field and have raced with the fastest women in the country. But I have never trained through a winter in Vermont. I am curious to see if training in the cold, harsh conditions will deepen my mental capacity to overcome discomforts experienced in competition.
Will the cross-country, backcountry and Alpine skiing help me to come into the season mentally fresh and excited to ride my bike? Will living in my home state, close to the support of my family and the active community I grew up in provide a stronger a sense of self? Will Vermont prove to be a training ground for Elite cycling? We shall see.
Photo of Elisa Otter by Jeb Wallace-Brodeur.