IT'S ALL ABOUT LONG-TERM SUCCESS:  MEET THE ATHLETE – JOHN SPINNEY
John Spinney wears two hats; both are professional and both represent life-long passions.
The first, some might say, is his real job. As post-secondary transition coordinator at the Vermont Agency of Education, Spinney works in the field of special education, helping students transition from high school to college to career, forming partnerships between schools and business.
His other hat might be better identified as a baseball cap or cycling helmet. A competitive triathlete, Spinney has made his own transition, from podium to coach.
Spinney, who lives in Waterbury with his wife, Lindsay Simpson, grew up in Guilford, Vermont, in a closely knit family who lived and worked professionally and compassionately with individuals with special needs. Spinney's present was clearly informed by his past. His parents modeled lives based on education, embracing disabilities. Furthermore, he spent his childhood with four siblings; two of whom were special-needs adoptions with Down syndrome.
Add to that a varied and competitive enthusiasm for athletic activity, and it is easy to see how Spinney became who he is today. After a lifetime of running, riding, swimming and skiing, he may have found his calling as a coach whose vast competitive experience fuels his ability to connect with athletes of all levels and at one of many stages of their athletic growth and performance.
BACKSTORY  In 1993, Spinney graduated from Brattleboro High School, where he had run cross- country and bike raced. Tim Chock and Barbara Walsh, then and now owners of the Brattleboro Bicycle Shop, "taught me everything I know," Spinney said. It is under the wings of this small, local bike shop that Spinney first experienced team racing of a surprisingly good quality — public-school kids in a prep-school league.
There was a Time Trial series out of West Hill Shop in Putney, a program for aspiring youths from the New England Cycling Association, and maybe 50-65 bike races a year for the 16-year-old Spinney. He began to burn out.
Interestingly, while in high school, "alpine ski racing was actually my first sport," Spinney said. But there also lurked the "inner ski bum," he said. During his years at Johnson State College, Spinney ran cross-country, bike raced, coached Mitey Mites at Smugglers' Notch, and finally found his way onto mogul fields.
With teaching license in hand, Spinney headed to Waterville Valley Academy, where he did what so many young ski academy instructors do, combining several jobs in one as house parent, classroom English teacher and mogul instructor, integrating dryland training in the academy's program.
TRIATHLON  Today Spinney is identified as a triathlete, but it took awhile for him to realize the personal impact of the sport. "I did my first triathlon at 14," he said. "I was mostly a bike racer but dabbled in triathlon."
A ski injury in his senior year at college kept him off the hill, but nudged him in another direction. "It took a couple years," he said. "My back was killing me." "You know what?" he said to himself, "I'll just do a bunch of triathalons; riding isn't that long."
And then fate stepped in. The Vermont Sun Triathlon series has been in existence for over three decades. On July 22, 2000, Spinney entered and subsequently won a Vermont Sun sprint triathlon. More importantly, at that event he met Lindsay Simpson. Spinney unabashedly states "It was love at first sight."
Their story is one of connection: personal, professional, athletic, and certainly a mutual commitment to values and ideals.
Though they went their separate ways for awhile, daily communication and a good bit of creativity eventually brought them together again where Lindsay taught and served as house-parent at the Lowell Whiteman School, now Steamboat Mountain School, in Colorado. They never looked back. In 2001, the couple drove to Burlington and in 2006 were married.
Conventional wisdom might suggest that it is unwise for life partners to coach or be coached by the other, but in the case of John and Lindsay, it works. "Lindsay never loved swimming and cycling," Spinney said, "but she loves to run." Over the years he has coached his wife to become a highly successful ultra-distance runner, qualifying this year for Leadville, the ultra race that separates and distinguishes them all. Lindsay, in turn, acts as John's support crew, whether in Hawaii for the Ironman Championships or in his day-to-day efforts. They live, work and train as a team.
"I love what I do," he said. When speaking of his work, "These are two jobs I am passionate about." When speaking of his life, it is his marriage that brings a smile to his face. QT2 systems coach
For Spinney, in 2008 it all came together — competition, athletics and education — when Jesse Kropelnicki, founder and managing director of QT2 Systems, coached him through a pivotal year of Iron Man training.
For Spinney, teaching and competition morphed into coaching, drawing on personal experience in practice, performance and recognizing the need to understand how people learn. Under the umbrella of QT2 Systems training are five cornerstones. Preparation (training and nutrition/rest) combines with execution (race-fueling and pacing) and the fifth cornerstone, mental fitness, to produce the race outcome.
QT2 logic refers to the model that helps build programs across lines dividing endurance sports, makes the principles applicable to multiple sports, and with appropriate adaptations to multiple athletes with varying skills and body types.
QT2 training involves the whole picture. Which energy system is needed for a key race? What is the current fitness level of each athlete, his or her strengths and weaknesses? How should one explore conditioning, diet, recovery and the all- important mental component? What is the athlete's limiter, and how does that inform training and ultimately results? "If your coach can't tell you why you are doing a particular workout, then get a new coach." (Jesse Kropelnicki, www.qt2systems.com) It must all make sense; and it must work.
Spinney is serious about what he does. He is a numbers guy. His work is structured, not restrictive. He stresses the need for balance. He will alternate a hard year of intense competition with a year that is perhaps equally demanding, but more for fun.
When coaching, Spinney looks for the 1 percent rule: "Where are all the little 1 percent things you can improve as an athlete? Look for the little dials. That's my job," he said.
The bottom line is endurance. "It's all about long-term success," he said. "Mobility, body work, nutrition, maintaining muscle mass," all are critical. But perhaps the most critical of all is one's Daily Performance Environment.
Active Vermont: Spinney on Daily Performance Environment
This is the glue that keeps the athlete together — and leads to the ultimate fitness developing tool: Consistency. You get injured or sick or burnt out and you lose consistency and lose fitness.
Key items for the DPE:
Daily bodywork. (self-myofascial release work followed by targeted stretching, 3-5 minutes twice a day) I have all my athletes think of this in the same way as brushing your teeth a.m. and p.m. The goal is mobility and limit soft-tissue adhesions which often lead to inflammation in joints which can lead to injuries.
Stay mobile, stay healthy, stay consistent. The other thing I always say to my athletes is: Bodywork should be commensurate with training load. If you're training really heavily, then the amount of time given to bodywork should be increased; while less bodywork is needed when training load is light. There should be a quick and easy way for the athlete to do this. Items should be kept in one place for easy and time-efficient access. At minimum, I recommend firm-foam roller (bonus points for spiky-foam roller), softball (an actual softball), and a golf ball or Foot Rubz ball.
A mutual acceptance among the parties in your household of overall fitness goals and also a successful balancing of the spousal-approval units (SAUs). This is a big one and arguably the most difficult one to achieve, but it is a cornerstone of any highly successful athlete. There is an agreement and a balance in the household around the commitment needed to perform. The athlete also is committed to keeping the SAU bank full and knows when to fill it. It is all a balancing act. Diet and meals, daily logistics, dividing up of chores, supporting each other, and being in a true partnership. I am in no way an expert at this, but constantly trying to get better and be a better partner.
An acceptance of the type of diet the athlete needs to be successful. In our household we use the "The Core Diet" (http://www.thecorediet.com/). This is essentially a diet based on specific timing of macronutrients and micronutrients. We use "core" windows of time and "noncore" windows. Core windows are when we are not training — we eat only core foods: lean meats, veggies, nuts, seeds and lowfat dairy — no processed sugars of any kind; all nutrient-dense foods that promote overall health and recovery from workouts. Then before, during and after workouts are "noncore" windows. In the noncore windows we eat fuels designed for performance like sports drinks, gels, powerbars, recovery drinks, etc. The whole diet is very dynamic and depends on where you are in terms of the timing of your workouts.
Maintenance of gear and fuels. Keeping your bike in top-performing order, making sure to replace run shoes when they are getting broken down (stay healthy), making sure you have fuel for your workouts. No bonking allowed (it is super catabolic and hurts immune system — stay healthy).
Healthy supplement routine aimed at robust health. A good multivitamin, fish oil, and vitamin D. (For supplements, I recommend Klean Athlete — all of their supplements are third-party tested by NSF and free of any banned substances). Visit: http://www.kleanathlete.com/.
Prehab routine. This is a specific strength routine aimed at areas of sport-specific weakness. Usually twice a week.
Other notes. I currently coach 14 athletes ranging from Pro triathletes to age-group triathletes, one elite masters marathoner, and three Ultra runners. I am self-coached, which is pretty cool. I can modify workouts and customize on the fly, based on my recovery status.
Sleep. Sleep is easily the most potent recovery tool available to athletes. Aim for eight hours a night consistently. (Maybe sneaking in a nap here or there.) Many people struggle with this one due to the logistics of their life with kids, intense job, etc.
If there are any ways for the family to work on this together, the dividends can be huge, with better overall health and recovery, thus improving their athletic performance. You can track your sleep with a great app called "sleep cycle" in the App Store. I've used it for years and swear by it.
John Spinney is a competitive triathlete and training services specialist, QT2 Level 3 coach, USAT Level 1 coach. He can be reached by email john@qt2systems.com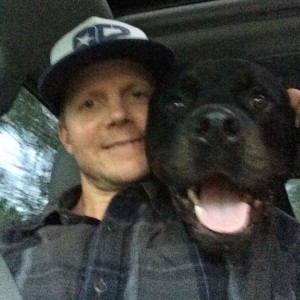 All of the above appeared June 12, 2016 on the ACTIVE VERMONT page, Linda Freeman, Field Editor, Rutland Herald & Times Argus Sunday paper.